PRIBINA CUP 2009 WINNERS
CLUB
Steffen Göttler
Germany
ASW 19
5474 pts.
15M
+
2SEAT
Sebastian Kawa
Poland
SZD 56 Diana 2
6465 pts.
OPEN
Wolfgang Janowitsch
Austria
Ventus 2C/18m
6212 pts.
FAI International Pilots Rankings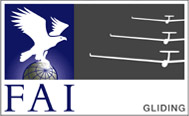 PRIBINA CUP NEWS
2009-09-07
17:59:12 (News from Epilogue)
The next Pribina Cup 2010 dates are from 2nd to 10th April 2010
The 2nd April is reserved for your arrival and the 10th April for your departure.
Your Pribina Team!
2009-04-22
14:23:52 (News from Epilogue)
Results of the Pribina Cup 2009 are now in IGC Ranking list. All classes have again high Rating Score. Please have a look at "List of Competitions for 2009".
2009-04-19
15:24:16 (News from Competition)
It is a beautiful sunny day. Most of the pilots already left. There are just few trailers on the airfield. The airport seems empty. Pribina cup is over and we are glad you enjoyed it. See you next year!
DAILY SUMMARY
2009-04-18
Today´s weather was greatly influenced by the cold front and made the flying impossible. Most of the pilots decided to take some rest so they are ready for tomorrow. Some pilots stayed at the airport while others were in hotels spending time with their families. There were few pilots who already went home:( Tomorrow will be the last day of the competition. Hopefully it will be a flying day!
ONLINE TRACKING
Visit the OnLine Tracking system.
PHOTOS 2009
Landings by Fifteen
Show gallery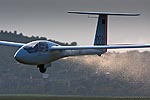 Landings by Elfo
Show gallery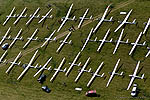 Starting grid from the Air
Show gallery
WEATHER
Chances for fly today:

96%
MESSAGE BOARD
You can write a message/greetings to your friend or your favourite pilot, make comments and discuss the event.