PRIBINA CUP 2017 WINNERS
20M
2SEAT
Wolfgang Janowitsch Christoph Koch
Austria
Arcus
3269 pts.
CLUB
Gerrit Feige
Germany
Std. Libelle
2888 pts.
15M
Simon Schröder
Germany
LS 8/15m
3112 pts.
OPEN
Roman Mracek
Czech Republic
ASG 29
3003 pts.
FAI International Pilots Rankings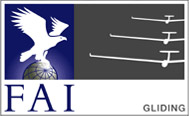 PRIBINA CUP NEWS
2017-04-22
14:40:10 (News from Competition)
Winners of Pribina Cup 2017
20m Class: Wolfgang Janowitsch and Christoph Koch
Club Class: Gerrit Feige
15m Class: Simon Schröder
Open Class: Roman Mraček
2017-04-22
12:55:32 (News from Competition)
The price giving ceremony is over and all winners are awarded. We would like to congratulate all of them and thank all of the pilots for making this competition very nice one and creating a great atmosphere throughout the whole PribinaCup. A big thanks belongs to Vladimir and Dominik for their time and hard work they did. As well we would like to thank all of the club members and other sfuff for making for their job.Thank you!
2017-04-22
07:24:26 (News from Competition)
Good morning!
Due to the cold front which is influencing the weather in our area there will be no tasks today and no briefing. We expect light rain and also some winds in the afternoon.
The prize giving ceremony will be held at 12 am in hangar.
CU there !
DAILY SUMMARY
2017-04-22
DAY 9 - END OF THE COMPETITION

We were not able to compete on the last competition day because of bad weather conditions. Therefore this is the end of Pribina Cup 2017. Congratulations to the winners and thank you all for your participation this year.

Club Class:

1st place: "4F" Gerrit Feige
2nd place: "SL" Stefan Langer
3rd place: "XII" Gunnar Axelsson

15M Class:

1st place: "S2" Simon Schröder
2nd place: "CM" Dennis Huybreckx
3rd place: "LT" Jeroen Jennen

20M Multi-seat Class:

1st place: "1" Wolfgang Janowitsch & Christoph Koch
2nd place: "SP" Thilo Scheffler & Serena Triebel
3rd place: "BY" Jan Kretzschmar & Christian Gillessen

Open Class:

1st place: "QX" Roman Mracek
2nd place: "F2" Bert Schmelzer
3rd place: "MA" Robin Sittmann
PHOTOS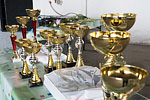 Price Giving Ceremony
Show gallery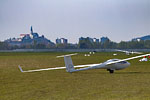 Day8 Landings
Show gallery
Day5 Starts
Show gallery
WEATHER
Chances for fly today:

99%
MESSAGE BOARD
You can write a message/greetings to your friend or your favourite pilot, make comments and discuss the event.