PRIBINA CUP 2019 WINNERS
20M
2SEAT
Simon Briel & Enrique Levin
Germany
Duo Discus
2977 pts.
CLUB
Mark Travner
Slovenia
DG 300
3322 pts.
15M
Tomasz Hornik
Poland
Discus 2a
3272 pts.
OPEN
Sebastian Kawa
Poland
Diana 3 FES
3406 pts.
FAI International Pilots Rankings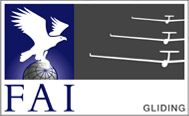 PRIBINA CUP NEWS
2022-01-12
22:04:00 (News from Preparations)
Dear friends,
We are planning to open registration for Pribina Cup 2022 later next week. Stay tuned!
2021-02-27
15:59:40 (News from Competition)
Dear friends,
Due to many vague components such as available vaccines, self-tests, viral mutations, and ongoing lockdowns, we are forced to postpone Pribina Cup, planned for April 2021, to Easter 2022.
The new date for Pribina Cup is April 15-23, 2022. We hope to see you all next year.
2021-02-08
18:05:25 (News from Preparations)
Dear friends,
Since the pandemic complicates organizing any kind of events, we still do not know whether it will be possible for us to meet you here in Nitra during April 2-10, 2021. We will publish the decision by February 28. If we were not able to make it, we will postpone the event to Easter 2022.
DAILY SUMMARY
2020-03-23
Dear friends,
We are very sorry to announce, that due to COVID-19 outbreak we have to postpone this year's event to the Easter 2021.
These are very extraordinary circumstances for all of us. Our priorities have shifted significantly in a very short period. Over the last weeks, we were continuously evaluating two main options, either to postpone the competition to a later date this year or to postpone it to 2021. When doing so, we have tried to consider all available information. Unfortunately, the latest news indicate that whole flying season in Europe may be affected so that holding the competition later this year might not be feasible either. We also expect that all of us will be soon forced to deal with far more important issues than thinking about flying for fun or a nice competition in Nitra. We also do not want to keep anyone in uncertainty for a longer period and rather want all of you to focus on what matters the most, be it your health and health of your close ones or securing your job or business.
We hope you understand our decision and believe that we will see you all in April 2021 to celebrate the 20th edition of Pribina Cup together here in Nitra!
On behalf of all Pribina Cup team,
Sincerely yours,
Vladimir Foltin
PHOTOS 2019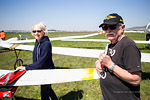 Day1 Starts
Show gallery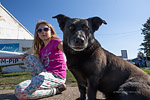 Day1 OpeningBriefing
Show gallery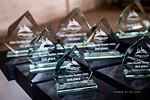 Day9 OpeningBriefing
Show gallery
MESSAGE BOARD
You can write a message/greetings to your friend or your favourite pilot, make comments and discuss the event.