PRIBINA CUP 2022 WINNERS
20M
2SEAT
Bostjan Rudolf & Sandi Kavalic
Slovenia
Duo Discus
3951 pts.
CLUB
Michal Lešinger
Czech Republic
ASW 20
3186 pts.
15M
David Mach
Czech Republic
Ventus 2a
3942 pts.
OPEN
Wim Akkermans
Belgium
Ventus 3F
3844 pts.
FAI International Pilots Rankings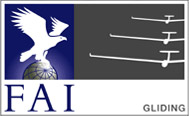 PRIBINA CUP NEWS
2023-01-31
19:47:24 (News from Competition)
Local Procedures are now available in the Document and Rules section.
2023-01-23
14:20:37 (News from Preparations)
Online Registration
Online registration is available for all pilots starting from January 17th, 2023. Please follow carefully all online instructions in order to be registered by March 24th, 2023 as the latest. Note the entry fee changes according to Bulletin no. 1.

DAILY SUMMARY
2023-01-18
Dear gliding friends ;)
The Pribina Cup Team cordially invites you to join Pribina Cup - International Gliding Competition – Nitra / Slovakia, organized as usual during the Easter holiday period.
This year we hope to build on the success of the 20th Anniversary edition that had taken place last year. We will try our best to make it yet another great competition. Let's enjoy the Easter holidays by soaring high in Nitra together. Our special invitation goes to new and young pilots, the latter being the future of our beautiful sport.
We, the organizers and members of Aeroklub Nitra cannot wait to meet you all to have a great time and enjoy soaring together as we did many times in the past.