DAILY WINNERS
Thursday, 25. 4. 2019
20M
2SEAT
Simon Briel
Germany
Duo Discus X(T)
468 pts.
CLUB
Felix Hoffmann
Germany
ASW 20
388 pts.
15M
Karsten Leucker
Germany
Discus 2B
528 pts.
OPEN
Sebastian Kawa
Poland
Diana 3 FES
537 pts.
FAI International Pilots Rankings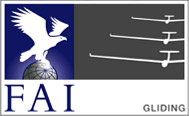 PRIBINA CUP NEWS
2019-04-26
12:54:39 (News from Competition)
The launching procedure will countinue from 13:00. Only 15m and 20m Classes.
2019-04-26
12:40:21 (News from Competition)
The launching procedure started at 12:00, but after a half an hour is was stopped due to many landings. Probable the most significant issue is the extremely strong wind. However at same time we can see some gliders quite high above Zobor. We are waiting...
2019-04-26
11:42:41 (News from Competition)
Get ready! First start is confirmed to 12:00.
DAILY SUMMARY
2019-04-25
Seventh day
Today we woke up into the almost sunny morning, made a grid on the RWY 15 and all the rest was like a routine: briefing at 10am, first launch at noon. Today´s tasks were not too long - upto 220 km and the weather was maybe a bit better than expected. Anyway - better than vice versa. Most of the pilots made it home without a bigger problem, we had just a few outlandings. For some pilots in 15 m class it was a bit problem to reach Vtáčnik - as the mister Baloo said, but nothing in the life should be too simple. Now we are listening to our guests from banjo band and tasting delicious food from our kitchen.
GRID ORDER FOR TODAY
15L
15R

15m

Club

20m

Open self-launchers

Open

Grid is opened from 08:30
IGC FILES UPLOAD FORM
Upload your igc file here.
PHOTOS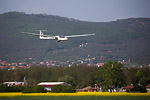 Day7 Landings
Show gallery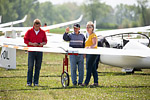 Day7 Starts
Show gallery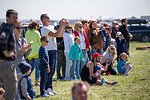 Day3 Starts
Show gallery
WEATHER
Chances for fly today:

90%
MESSAGE BOARD
You can write a message/greetings to your friend or your favourite pilot, make comments and discuss the event.