PRIBINA CUP 2022 WINNERS
20M
2SEAT
Bostjan Rudolf & Sandi Kavalic
Slovenia
Duo Discus
3951 pts.
CLUB
Michal Lešinger
Czech Republic
ASW 20
3186 pts.
15M
David Mach
Czech Republic
Ventus 2a
3942 pts.
OPEN
Wim Akkermans
Belgium
Ventus 3F
3844 pts.
FAI International Pilots Rankings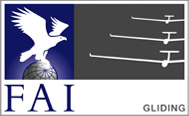 PRIBINA CUP NEWS
2022-04-23
10:13:40 (News from Epilogue)
The prize giving ceremony is over now so as this years 20th anniversary Pribina cup 2022.
We would like to congratulate to all the Winners!
Club class: Michal Lesinger (CZE)
15m class: David Mach (CZE)
20m Multi-Seat class: Bostjan Rudolf & Sandi Kavalic (SVN)
Open class: Wim Akkermans (BEL)
2022-04-22
11:00:54 (News from Competition)
We have decided after the discussion to cancel last possible contest day on saturday due to weather forecast. Therefore the Prize giving ceremony will begin together with our Farewell party at 4PM. We all are looking forward to see you there!
2022-04-22
09:45:17 (News from Competition)
Due to the weather situation there will be no contest day and no briefing today.
The farewell party will begin at 4PM.
We will provide further information throughout the day.
DAILY SUMMARY
2022-04-23
The 20th Anniversary Pribina Cup!
The competition is over and we are very grateful that after two years we could organize this event again. Firstly let us say a big thank You for coming, for Your trust in us that You decided to start Your gliding season in Nitra. 109 pilots from 14 different countries participated in this year Pribina, which is an amazing number. Many familiar faces of our friends but also almost one third of new mostly junior pilots. We hope You all liked it here and we will see You again. Luckily, the crazy weather forecast from just before the competition did not fulfill and we had 5 valid contest days. Some very good ones with high average speed reached, one quite tough but we hope You had fun anyway. Flying in snow showers sounds like Pribina ;) Lastly let us say a big thank You for the whole family atmosphere You created and we hope You enjoyed this competition as much as we did. Congratulations to all winners and We wish You all a wonderful flying season. See You next year :)
PHOTOS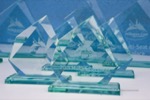 Prize giving ceremony
Show gallery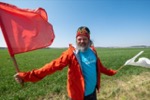 Starts 21.4
Show gallery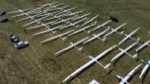 Grid 21.4
Show gallery